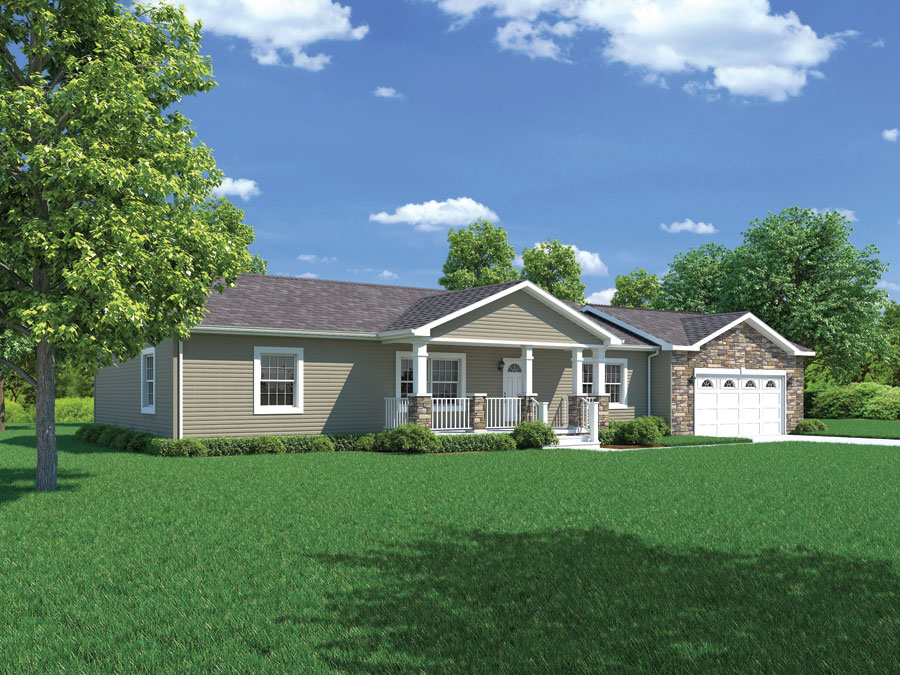 Do you need a bigger house? Why not get the perfect modular home for your family's needs this year! This eye-catching, beautiful home is exactly what you have been waiting to find. Hurry and check out all of its features before it gets too late!
These new modular homes are absolutely stunning with their modern style that will make any homeowner proud. The newest model includes several amazing upgrades including unbeatable craftsmanship in every room throughout the entire space.
Delivered & Set
The Delivered & Set price includes a modular home built to Standard Specifications, free delivery to
your lot, setting home on your foundation, and interior/exterior finish. Mechanical hookups
(plumbing, electric, gas) and upgrades, appliances, and garage/porch shown in pictures are not included in this price.
Contact Us About This Home
Contact Us To Get Started
Questions about the building process?